Introduction
I was pretty eager to share about Osulloc Tea Museum because this place is wonderful. Have any of you heard about Innisfree Jeju? Beauty & Skincare products from Korea. It was like a major hype for all young adults. Tell you what, I went to their main branch in Jeju. Feeling awesome back then. Not just the Innisfree hype, but the garden and the Green Tea plantation. Read more about it below!
Day 3 Itinerary
Jeju 5 Days Folk Market (Part 1)
Jusangjeolli Cliff (Part 2)
Teddy Bear Museum (Part 3)
Osulloc Tea Museum (Part 4)
Nanta Show (Part 5)
Seafood Dinner (Part 5)
Osulloc Tea Plantation
Address: 15 Sinhwayeoksa-ro, Andeok-myeon, Seogwipo, Jeju-do, South Korea
This is the outdoor (before entering the main entrance) green tea plantation! I am guessing this Cup figure is telling us that this place is one part of the green tea plantation. The plantation was indeed neat and organized, which means you cant play maze runner here. No maze runner, no scary spiders and only photographers. @lwliam's photography is always on point! Guess whose hair is blending in with the sky.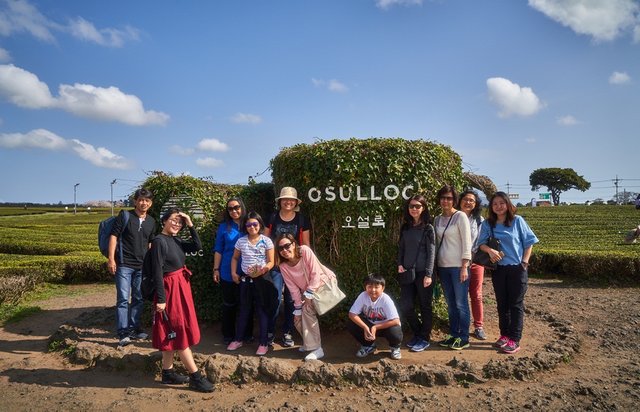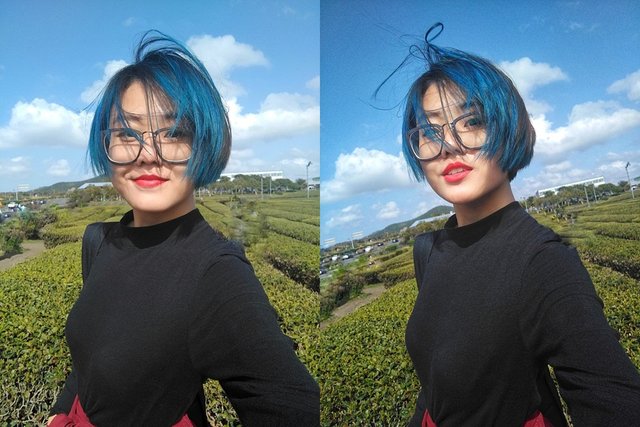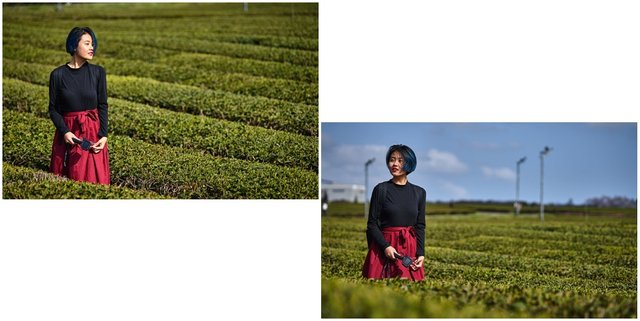 Osulloc Tea Museum
The minimalistic logo of Osulloc Tea Museum. The favourite thing here wasn't the green tea view, it's the park beside this museum. The vibrant colours of the Cherry Blossom blending with the green grass and the blue sky make it even gorgeous. I'm glad I went to approach a tourist from Hong Kong to take this shot for me.
Short story session, when I was in Hong Kong for a solo trip, I asked a Hong Kong lady to help me with some photos. They were like putting so much effort to make sure I look tall in the photos. By surprise, their casual photography skills are really good. Now, touching up with Snapseed app, especially with the saturation of the photo makes it perfect to be posted around. You can refer to my past Tutorial Post for Photo Edits.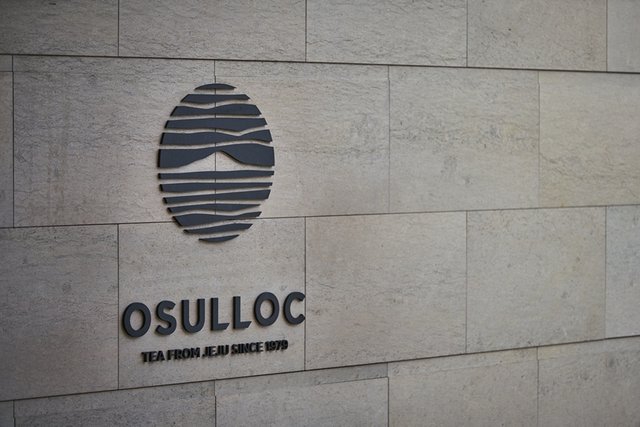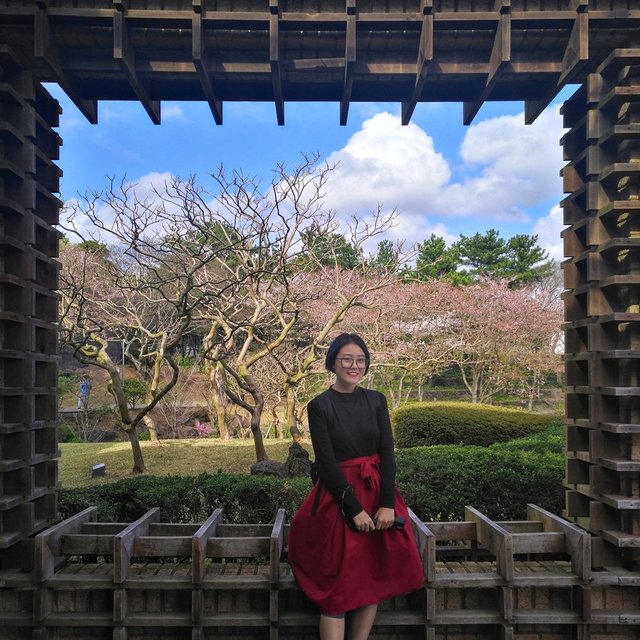 Innisfree Jejuhouse
Everyone is crazy about Innisfree because of the quality and the price of the products. Everyone can afford their products and of course, everything is beautiful here. The speciality here is the Innisfree Cafe, DIY Soap Making Bar, Stamp Pad and Postcard writing. These images are taken from my own video. I didn't bought the DIY Kit because I don't have much time left to mingle around here!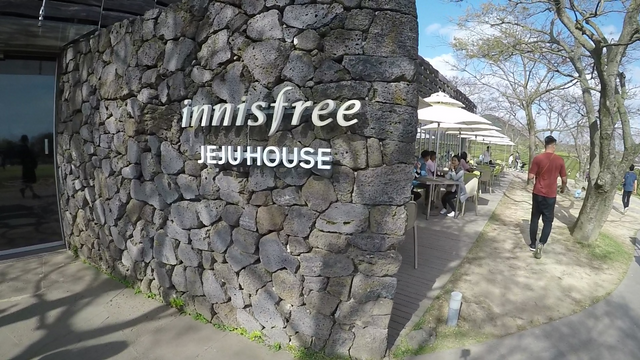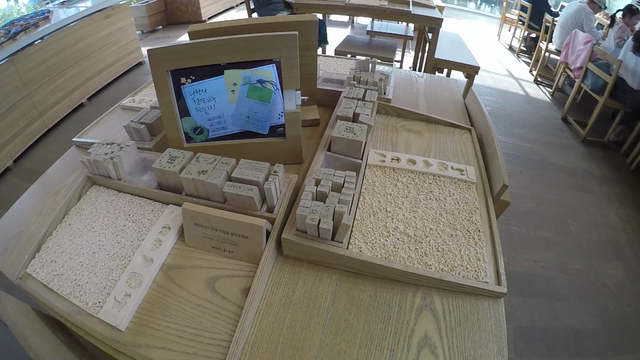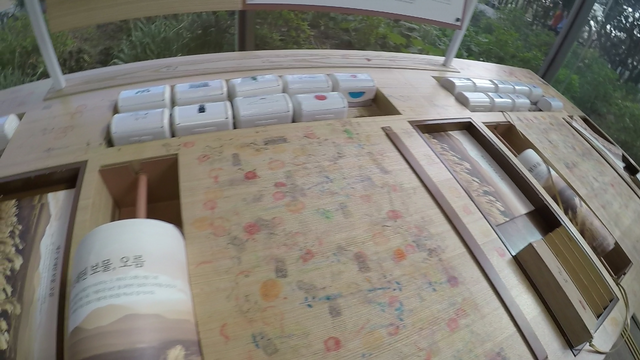 Tea Stone
Tea Stone is a place for people who love to drink quality tea. It's only open for pre-reservations only. So, I was being invited out from the premise and to proceed to the Cafe area.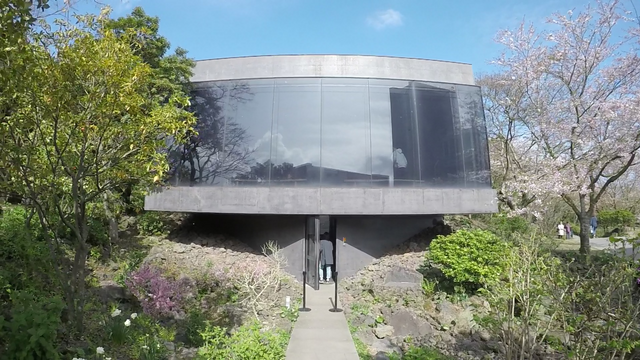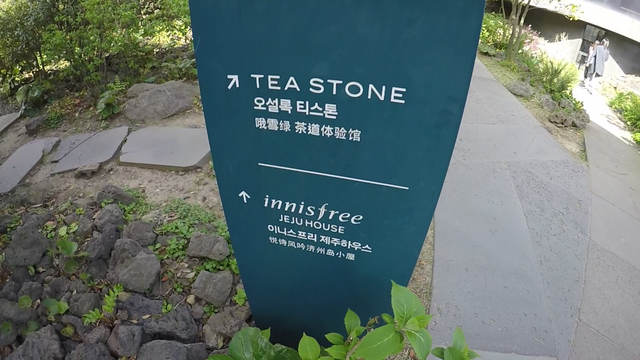 Osulloc Tea Museum Cafe
This is the place where you can taste the premium Green Tea Ice Cream and the Green Tea Milk Spread. When I was younger, I heard that everyone wants to get a bottle of the Milk Spread and it would cost them about MYR55 per bottle. I was afraid that I couldn't bring them back home because I forgotten that I could check-in my bag. (I am used to hand-carry only). You can have a look in my video here below.