Teddy Bear Museum
Address: 31, Jungmungwangwang-ro110beon-gil, Seogwipo-si, Jeju-do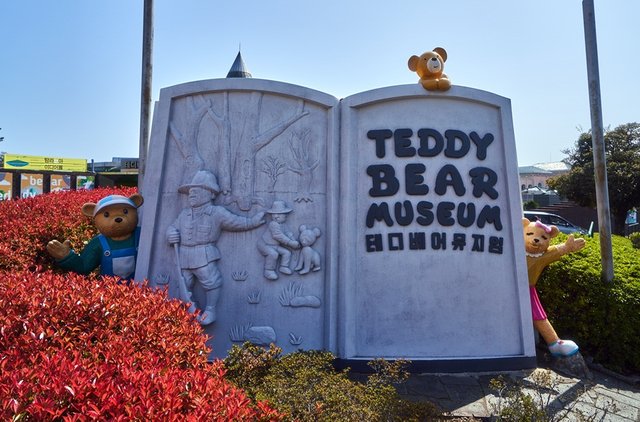 I think this place says it all. Everything is about Teddy Bear. For my age, I am not a fan of teddy bears because they are the one who take over my bed. You should know, they'll pull your blanket away and make you feel that chill in your room… I wish I knew the art of minimalism when I was young back then, so I will stop anyone who wants to buy these precious babies which would make me have lesser sleep for the night.
Had anyone here know about the story of Teddy Bear? According to Wikipedia, the name "teddy" is originated from an incident on a bear hunting trip in Mississippi in November 1902. For more reading, click hereto read the brief history from Wikipedia.
Main Entrance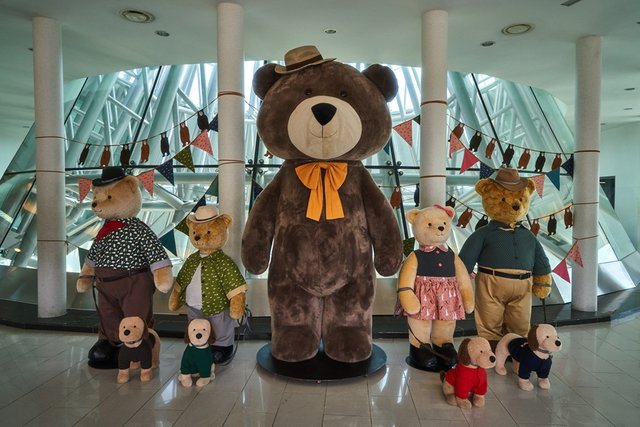 So much cuteness already! They are actually pretty big in size, especially the middle one, which is taller than me. The pricing for entrance is as below. For tourists, they will provide you with a tax refund coupon.
Individuals:
Adults 10,000 won (5SBD) / Teenagers 9,000 won / Children 8,000 won
What's inside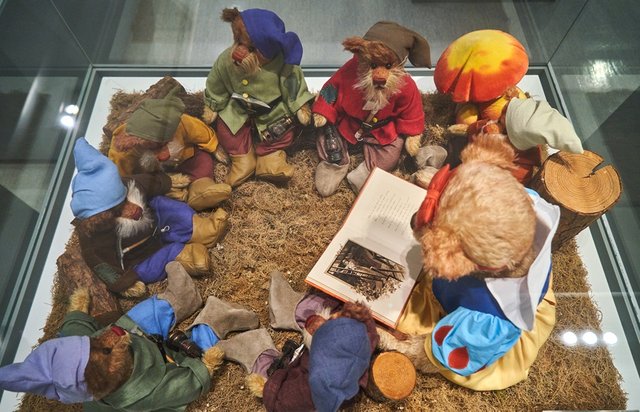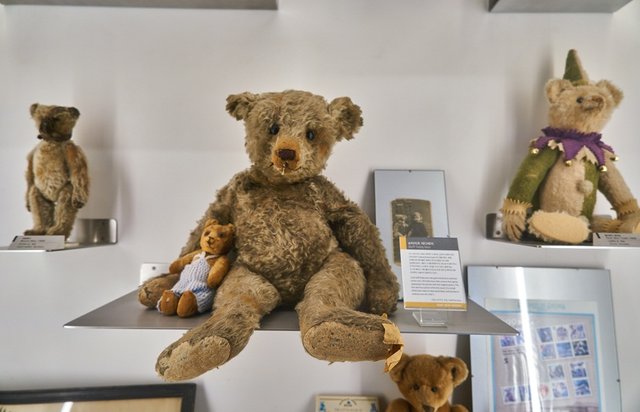 Lot's of teddy bears. Some of the bears are following according to their theme. Snow white and seven bears are pretty obvious from the photo. All bears are kept in displays so nobody could touch them. To be very honest, those glass displays and these bears were making me to feel very uncomfortable… It's like they have lives and they are kept inside for a reason… Especially those old ones with history or made in the early 20's.
Character Bears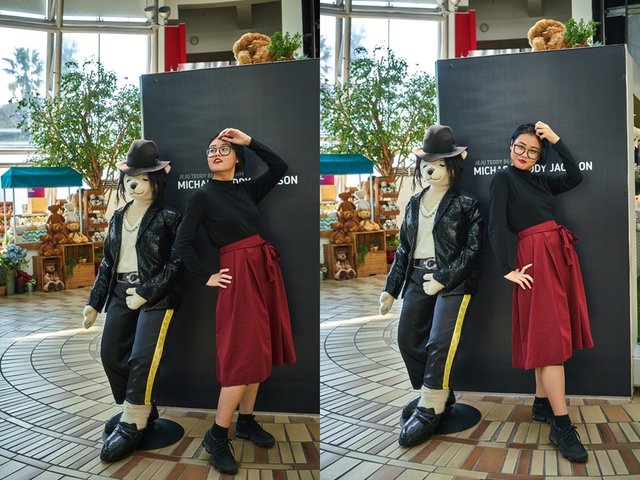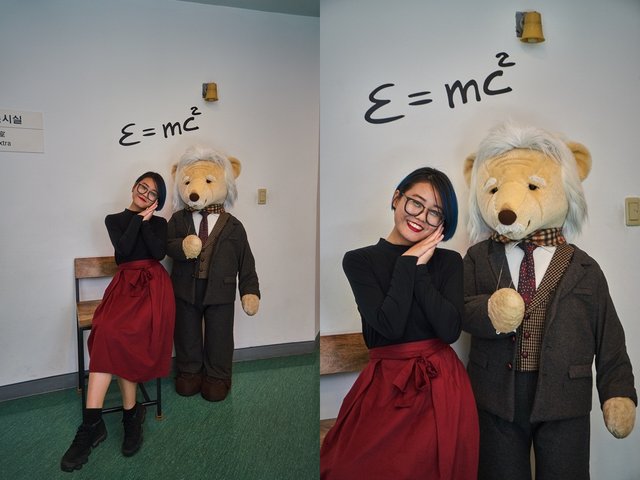 These bears are the better ones that I could feel alright. I could sit with them, or at least touch them. I think my favourite one is still the Einstien Bear. I posted this on my Instagram feed with the caption "I like brains". Tell me who wouldn't want to be with a person with brains and wisdom?
Gift Shop Area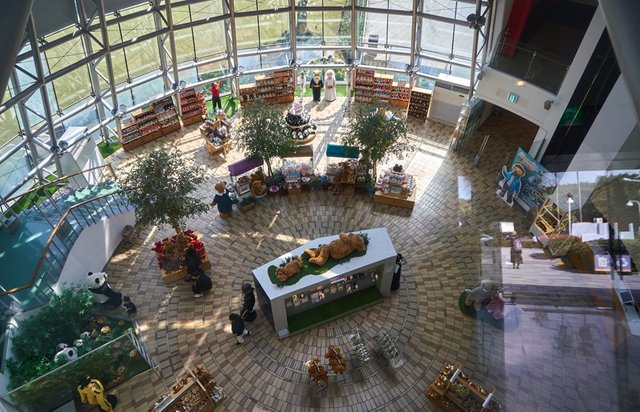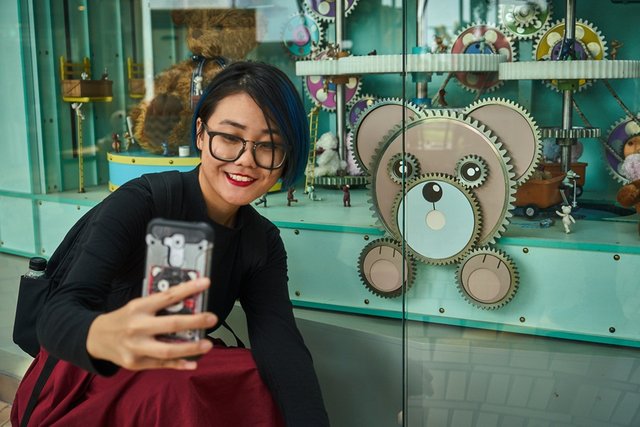 The gift shop is pretty awesome! Looking from the top, isn't it spacious enough for me to run around and hug some of the bears before exploring more places. Anyways, this is me taking a selfie with the miniature set.
Park outside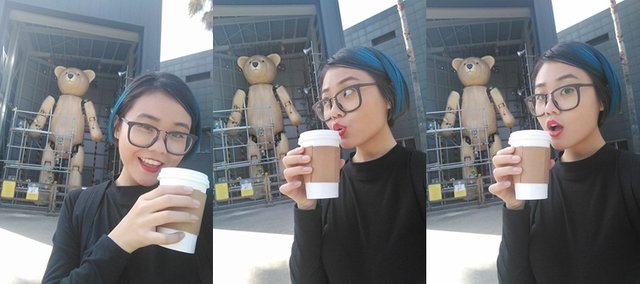 There is a cafe and a big park outside of the gift shop. You would be surprised because the park is really really big. You know what is bigger? My future robot. I've spent too much time in the cafe and so I missed out walking in the park. I think if anyone would ask me which one is the best part to visit, I would say the park itself.
Conclusion
I think the Teddy Bear Museum would only need 1 to 1.5 hours to visit around and have some fun. It is written in TripAdvisor that it is accessible by bus. I wouldn't really recommend taking the bus in Jeju because there are many places that are pretty far from the bus stop itself. Go rent a car in http://jejumuslimtravel.com/kereta-sewa-jeju/ if you're interested. Heard that the priority is for Malaysian citizens and it is the cheapest to rent.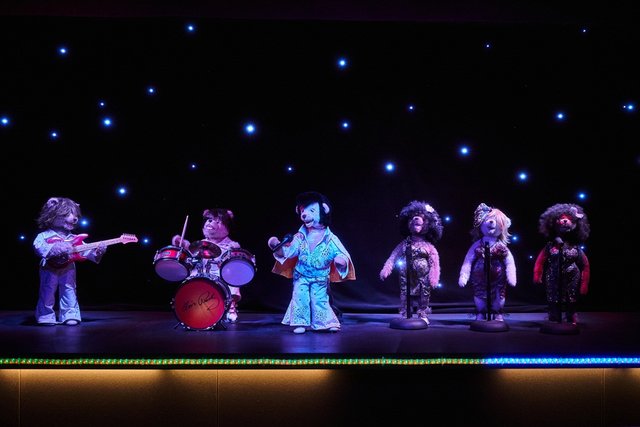 ---
Special Thanks to
Glam Suitcase Travels for allocating ample time for us to visit this wonderful place! Second, William Leong Photography (Steemit account: @lwliam) for all the photos posted in all Jeju Trip Posts!
For more information, please contact the number below (Veronica):
Email address: veronica@glamsuitcase.com