Day 3 Itinerary
Jeju 5 Days Folk Market (Part 1)
Jusangjeolli Cliff (Part 2)
Teddy Bear Museum (Part 3)
Osulloc Tea Museum (Part 4)
Nanta Show (Part 5)
Seafood Dinner (Part 5)
The Nanta Show – Jeju Island
According to the Official website, it's a burlesque performing funny events in wacky kitchens and acrobatics. So we should be expecting laughter, food flying around, performer flying around, and lots of abs. Acrobatics members must have abs muscles, right?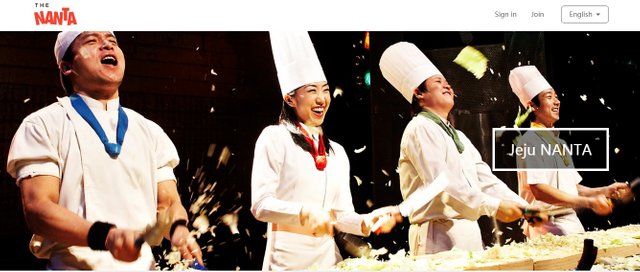 What's the performance about?
The image below is taken from the official website of Jeju Nanta. It has a storyline where chefs had to prepare the ultimate meal. It's funny to see how the new chef got bullied in a funny entertaining way. Bullying is bad of course, but I am trusting your kids are wise enough to know what is correct and what is wrong.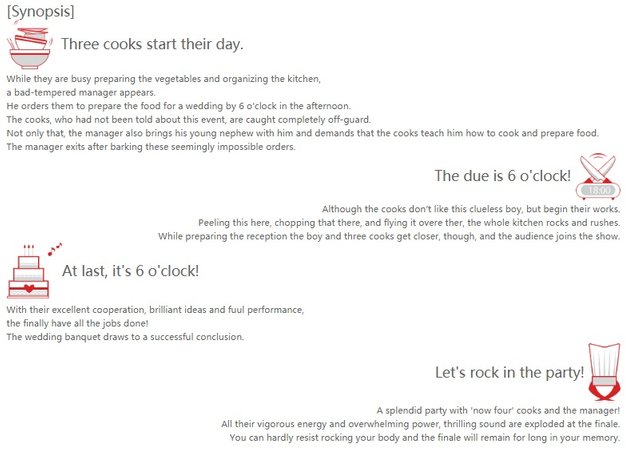 What to Take Note
It is said that use of any recording device such as camera or cellphone during performance without prior consent is strictly prohibited. After the announcement was made and while during the whole show, I see no people holding their phones up. Isn't it amazing that South Koreans are actually well behaved and adhere to rules? Or maybe they're well caught up with the entertaining performances.
Anyways the photo below is the ending of the performance, so at least I am not a spoiler for the best live show I've watched so far in 2018. (psst, look at those abs that I've been longing for)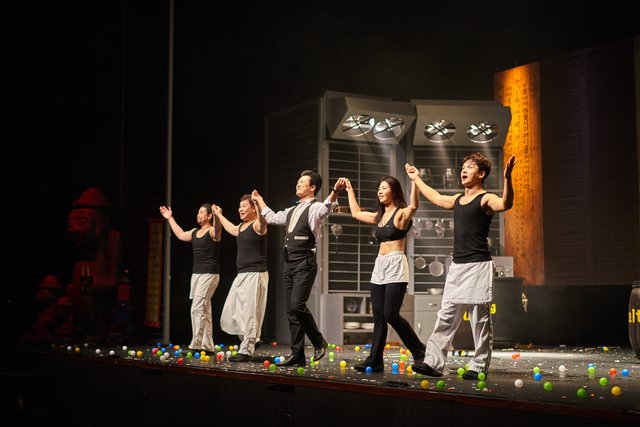 What I liked about it
Entertaining! No Language Barrier! Interaction with audience! Great stage lightings & audio output volume! Suitable for all ages! Very on-time & held tight with rules! I am starting to be very impressed with the discipline level in Korea. Sadly I can't really share much photos here due to the rules and I don't want to risk too much with anything. It's a good show, if there's nothing much you want to do in Jeju Island, you can consider watching Nanta show!
Location: 56-26, Seondolmokdong-gil, Jeju-si, Jeju-do, Republic of Korea (Jeju NANTA Theatre)
Seafood Dinner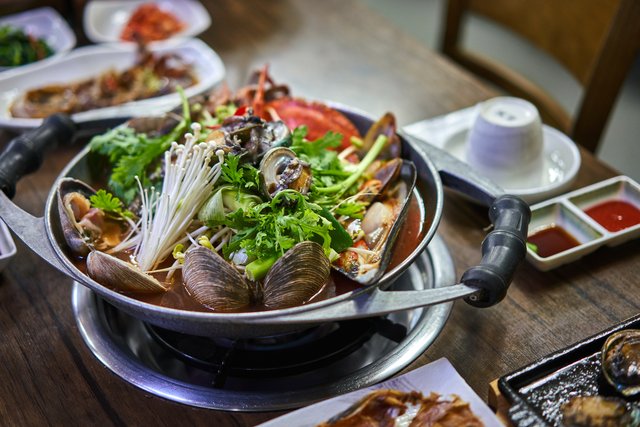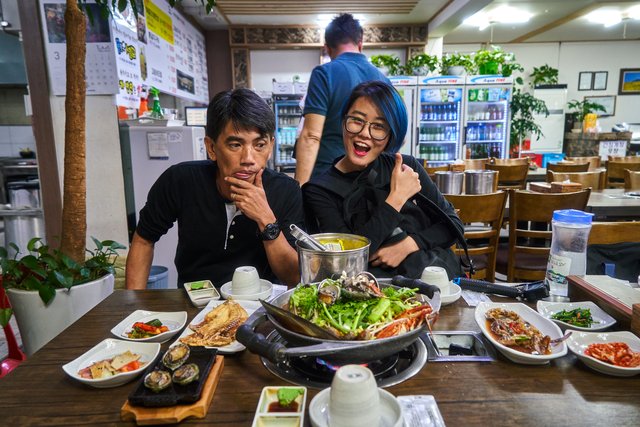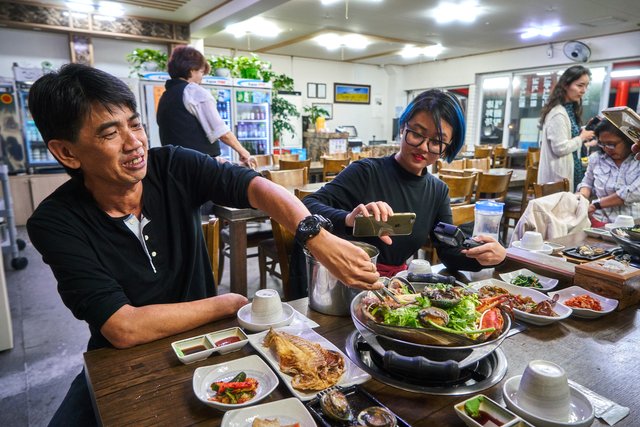 The best dinner of all! The seafood Steamboat, Jeju Style! Look at the generous portion that is served by the restaurant! Crabs, Live Octopus that will be dipped into the pot later, abalone, prawn and vegetables! Awesome dinner indeed! It's like the best meal of the day. I was sitting at the same table with @lwliam who has allergies with seafood & a guy who don't like the texture of seafood (soft and hard to chew), so we kinda waste quite some portion of food there…
Anyways the price for this is about 75,000 won – 90,000won if not mistaken. Calculating this pot can be shared with 4 people, one person should pay about MYR60+ for this meal.